Home

/

PALLET WRAPPING MACHINES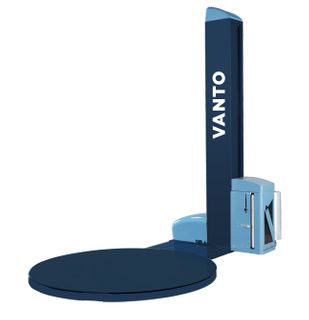 PALLET WRAPPING MACHINES
Pallet Wrappers for Sale or Rental
Speed up your operations output, reduce labour and save on pallet wrapping costs, by installing a Pallet Wrapping Machine. Our wide range of Pallet Wrappers includes options for small warehouses all the way up to machines for high-output distribution facilities.
Get in touch with one of our machinery specialists today, to discuss your requirements on 1300 255 725 or email sales@azapak.com.au
Pallet Wrapping Machines Brisbane
Supplier of Film & Machines
As a leading stretch wrapping machine supplier, we are committed to providing the right solution for your business's needs. Regardless of the size of your operations, we can meet your needs. With our vast range of machines available, we're confident your warehouse will operate at peak efficiency and productivity thanks to Azapak.
Specialist Pallet Wrapping Advice
Did you know that you can reduce your stretch film usage by over 50% by using the right combination of Pallet Wrapping Machine and Stretch Film? Many suppliers will sell you a machine without understanding your needs, ending up costing you excessive film usage. Reach out to our experienced team today, for a discussion about your particular needs.
On-Site Service and Support
Azapak has our own team of qualified service technicians to provide full peace of mind and ensure your pallet wrapper is kept in optimal condition. We offer preventative maintenance plans, as well as emergency callouts so you're always covered.
Rent or Buy with Azapak
We understand that every business is different, which means all requirements that come our way are going to be unique and treated as such. Our mission is to provide solutions that make things easier for you. That's why we offer pallet machines for rent, or for outright purchasing. Some operations entail a pallet wrapping machine on site to get jobs done faster, and some don't warrant the purchase at all, just a simple rental or 'free on loan' (coupled with film supply contracts).
Choose a Reliable Stretch Wrapping Machine!
We understand how a pallet wrapper can simplify work – which is why we encourage you to choose Azapak when it comes to reliable packaging machines. For more information or general queries, contact us on 1300 255 725 or email our friendly team at sales@azapak.com.au today.