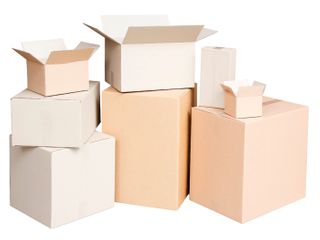 CARDBOARD CARTONS
Azapak has all you need when it comes to cardboard cartons. From a small to a large carton box, for shipping or storage, we have a variety of sizes for every product and purpose. If you're looking for a single wall carton box or a double wall carton box, you've come to the right place.
All our cardboard cartons are designed to protect your products from damage in transit. They've manufactured to a consistent quality every time to give you superior protection from bursting or being crushed. All our cardboard cartons are supplied flatpacked for your convenience.
Our standard Brown Shipping Cartons are an economical option that makes packing and despatching goods easy.
Choose our Heavy Duty Shipping Cartons when you need extra strength for heavy items.
If you're looking for maximum strength, Removal Cartons are designed for the most demanding applications.
Our Archive Cartons will ensure your files are kept safe and dust-free for years to come.
Azapak specialises in Warehouse Supplies and we have what you need. Call us on 1300 255 725 or email us at sales@azapak.com.au with any questions.