Home

/

STRAPPING MACHINES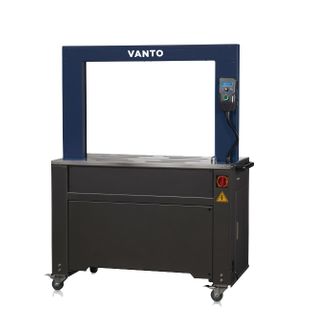 STRAPPING MACHINES
Strapping Machine
For a reliable Strapping Machine that not only suits your operational requirements, but also meets your budget look no further than the range at Azapak. Whether your strapping up a few boxes, bundling items together or processing a high volume of packages in an automated production line, Azapak will have a strapping machine to suit your situation.
Not sure where to start? Call us now on 1300 255 725 or email us at sales@azapak.com.au and one of our helpful team will be right there to guide you through the best choice for your situation.
Strapping Machine for Sale or Rent
Our range of poly strapping machines are of premium quality and come with full-service support and spare part backup, so you can rest assured that your investment has the assistance of our team when you need it most.
20 Years Experience
Azapak has been selling and servicing strapping machines for over 20 years, so you can have confidence that our team have specialised experience in understanding what makes and breaks them!
Semi-Automatic Strapping Machines
Our Semi-Automatic Strapping Machines are great for small-medium warehouses that want to bundle parcels together, or securely strap items together. These machines are low-cost, and pay themselves off fast due to the huge labour savings you can achieve.
Automatic Strapping Machines
Our range of arched, Automatic Strapping Machines are designed for high output distribution centres or production lines. With rapid speed, and high accuracy these machines will securely strap parcels with reliability in demanding environments.
Your Leading Supplier of Strapping Machines
Azapak is the leading supplier of strapping machines and equipment for distribution centres and production facilities. We've been operating across Australia since 2004 and understand the importance of premium-quality packing materials to ensure business runs efficiently. When you're looking for a team that provides reliable equipment backed up by after-sales support, contact Azapak.
Contact Azapak Today!
Interested in our strapping machine range or other packaging products? Browse the range of packing machinery and place your order with us online. Alternatively, if you're after more information, call the team at 1300 255 725 or email sales@azapak.com.au.