Home

/

STRAPPING MACHINES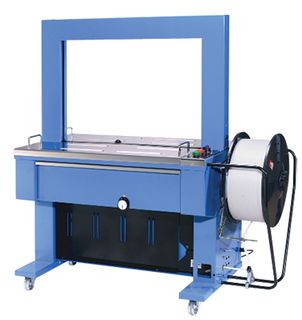 STRAPPING MACHINES
Azapak stocks a range of strapping machines to suit every need and budget. Whether you're strapping up boxes or securing pallets and shipments, our range of simple compact machines to fully automated production line machines has you covered.
By applying strapping to a cardboard box you will reinforce the box and give it extra resistance from bursting at the join. Sealing strapping with a machine means that you consistently have a secure seal that is guaranteed to hold, and there is no need for seals or various tools.
Please note: if you are looking for hand-held battery strapping tools click here to visit that page.
Not sure whether you need a semi-auto strapping machine or an automatic strapping machine? Call our packaging specialists today and we can provide you with the right advice for your business needs.