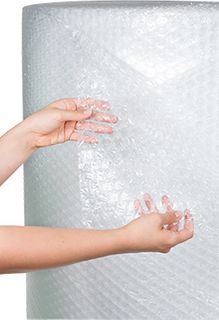 BUBBLE FILM
Protect your products with bubble film from Azapak. Bubble film is a great way to protect your products from damage while they're in storage or transit. It is lightweight, shock absorbent and abrasion resistant, so you can store and transport products with ease.
Azapak offers a wide range of bubble film options so you can get the perfect fit every time. Choose from big or small rolls, depending on how much you need, with a choice of perforated rolls to save time.
With standard bubble film, you can choose between 10mm or 20mm.
Our Bubble Film Handy Rolls are an ideal choice for smaller users, and come in a variety of sizes.
Choose Bubble Film Tubing for easily packing long products with ease.
If you're packing regular items of similar sizes, our Bubble Film Bags are the perfect choice!