Home

/

STRETCH WRAP - HAND ROLLS
STRETCH WRAP - HAND ROLLS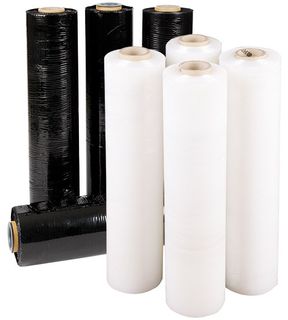 Pallet wrap is perfect for securing pallets and wrapping products for delivery. It can be used to wrap and secure your products to provide protection during storage or transit. When wrapped around pallets, hand stretch film keeps the load stable and secure, and protects from dust, dirt and slippage.
Our Saver Stretch Wrap is a low-cost cast stretch wrap for general pallet wrapping.
Choose Impak Stretch Wrap for a superior quality stretch wrap. Available in black or clear.
Roar Stretch Wrap is an extremely strong and extra tough blown film for those demanding applications.
Or for cost effective rolls with increased strength, try the Innovare Stretch Wrap.